Industrial Equipment & Machinery:
Thermoformer
Thermoforming packaging is a complete packaging process able to produce its own trays, in shapes and dimensions tailored to the customer needs utilizing MAP technology at the same time. Thermoformers are most suitable for large production in a variety of aspects such as hygiene, package size, capacity, and is used in all rigid, semi-rigid ,flexible and skin packaging applications.
Machine length: Customized
Machine width: up to 1200mm
Machine height: up to 2000mm
Loading area: Customized
Bottom film width: up to 660mm
Top film width: up to 640mm
Max advancing index: up to 1100mm
Pack max depth: up to 220mm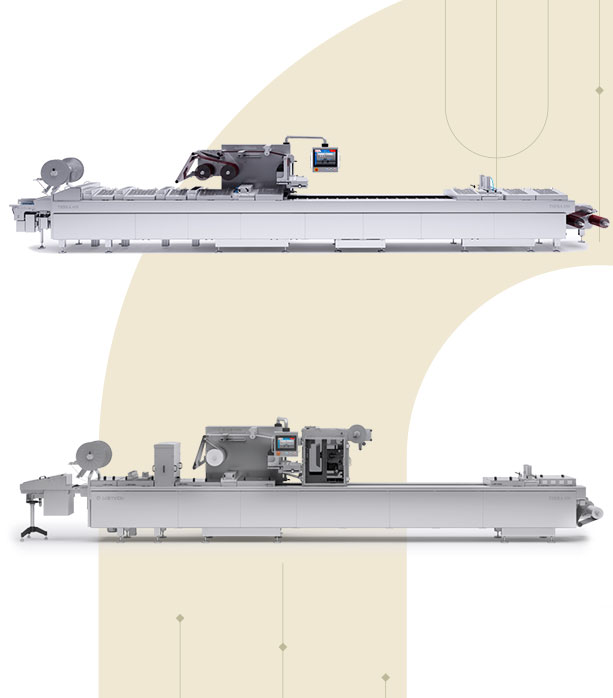 Tray Sealer
Automatic traysealing for packaging all sorts of food products in pre-made trays suitable for medium production capacities performing seal, vacuum, modified atmosphere (MAP) in gas flush or vacuum+gas as well as SKIN. This flexible packaging machine, with its modular structure, can also be equipped with several sealing stations simultaneously, considerably increasing the output capacity.
Max tray dimensions: 480mm * 275mm
Lid applicator
Tray de-nesting system
Multiple de-nesting system
Dosing unit for liquid and creamy products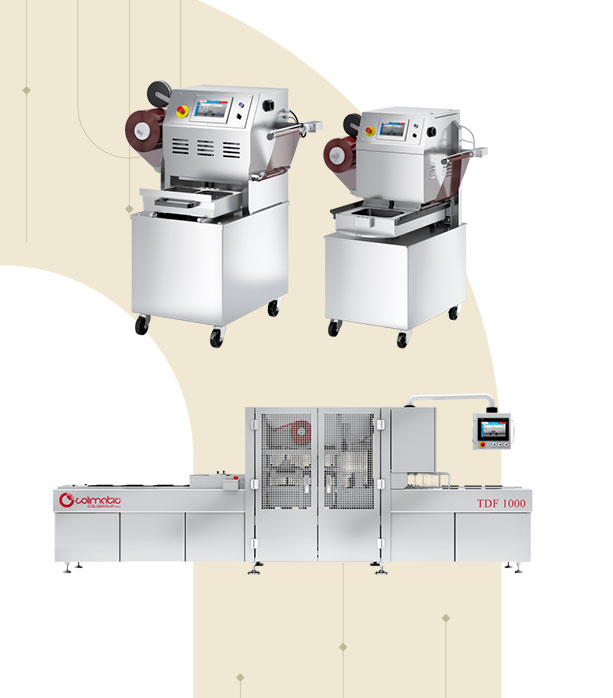 Industrial Slicer
Automatic Slicers guarantee a high output for slicing all sorts of bulk sausages and processed cheese rolls/blocks. The machine is configured individually for the respective product width. Rolls infeed is manual and rapid, even with short length products. Manual and automatic loading onto the packaging machine are available as options.
Slicing speed (rpm): 600
Product throat height (mm): 120/135/150
Product throat width (mm): 330
Product length (mm): 1200
Slicing system: Circular blade (optional: involute blade)
Cutting thickness (mm): 0.5-50
Loading: (automatic/manual)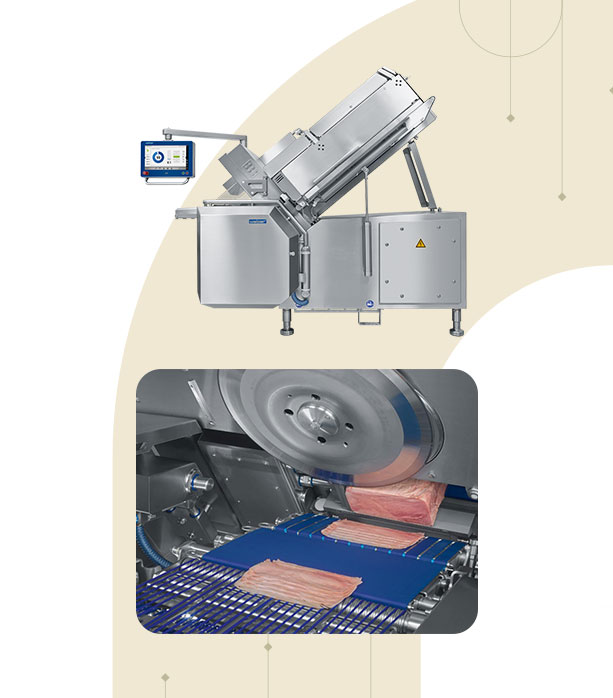 Water Treatment
We engineer, procure and construct customized industrial and drinking water treatment plants for every need or destination.
Water purification plants for water with low pollutant load through filtration
Water purification plants through filtration with organic matter load
To treat low quality surface water with high turbidity
Other options of filtration treatments include:
Decalcification
Denitrification
Water demineralization
Iron removal or water remineralization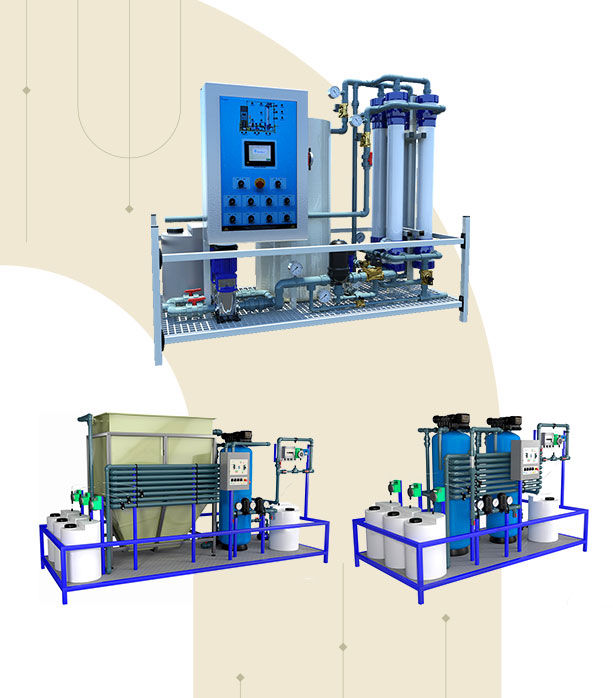 Spare Parts & Accessories:
Spare Parts
We offer industrial customers various possibilities for managing their procurement and end-to-end maintenance, repair and operations supply chains in cost-effective ways.
Significant costs savings by benefiting from a dedicated spare parts procurement service
Optimized resources and less burdens caused by managing spare parts supply
Sourcing of parts at the manufacturer of the original equipment, machines or parts
Negotiated vendor prices and guaranteed lead times
Longer-term agreements with fixed prices